Transformation Sunday
Pastor Joe's "Transformation Sunday" radio program airs Sunday mornings at 8:00 a.m. on BOB FM 106.1.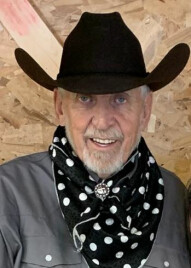 MP3Where you will learn about the power to change through God's word, with His plan to transform you, to radically change you to become like His Son Jesus in your character and behavior preparing you to spend eternity with Him in heaven and being a witness to those around you that God is real.
MP3 recordings of each episode are uploaded to this page approximately one week following its original air date. The episodes are listed top to bottom from most recent to oldest.
To Listen to any of the episodes below, click the MP3 of the episode you wish to hear.
October 2023
September 2023
August 2023
July 2023
June 2023
May 2023

April 2023

March 2023

February 2023

January 2023

December 2022

November 2022
October 2022
September 2022

Sponsorship Information

:
Own or manage a business? Learn how you can become a sponsor of Transformation Sunday by contacting us at 763-434-5596 or
Partner With the Cowboy Church:
If you've been blessed by Transformation Sunday and would like to bless others by supporting our mission "to glorify God by making followers of Jesus within our community and beyond," prayerfully consider making a financial contribution to our ministry. Click the Donate link in the upper-right corner of the home page. God bless you!
Encore Episodes