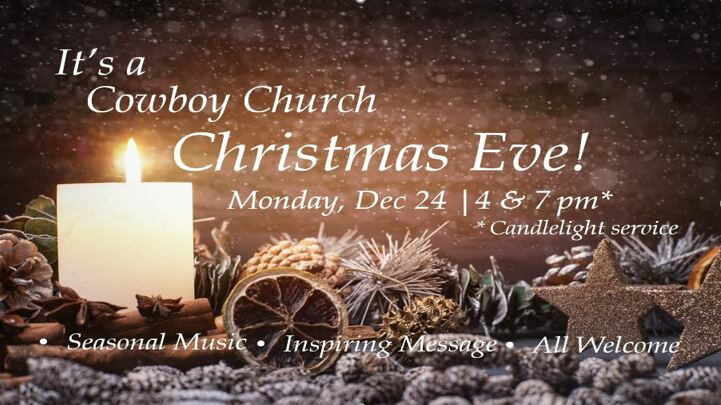 Monday, December 24, 2018
Come and experience Christmas Eve in the rustic charm of the Cowboy Church. You'll hear seasonal music with a country twang and an inspiring message that will lift your spirit. Together, we will celebrate the birth of Jesus, our newborn King!
Services at 4 & 7* pm
* Candlelight service
Invite a friend! All are welcome!
No childcare or children's programming will be provided at either service. All children are invited into the service with a parent or guardian.