Friday, November 16, 2018
,
7:00 PM - 9:00 PM
Location: Open Range Cowboy Church, 17525 Central Ave NE, Ham Lake, MN US 55304
Susie McEntire's smile is a genuine one -- and a familiar one. With more than a passing physical resemblance to her sister, Reba McEntire, Susie also shares her big sister's musical giftings. But Susie has directed her talents to both the positive country and country gospel side of American Roots music garnering much acclaim from her peers and fans alike.
In addition to numerous awards and nominations from TNN, GMA, and CCMA, Susie has been named "Artist of the Year" several times in the field of Positive Country Music. She has also scored four #1 singles on the Positive Country radio charts. However, more than her notoriety, it is Susie's kindness and determination in the midst of difficulties and her genuine compassion for others that inspires people around her.
TICKETS:
Premium Reserved: $50*
Preferred Reserved: $35*
General Reserved: $25*
* A processing fee will be added to all ticket purchases. All sales final.
Thank you for supporting our business sponsors: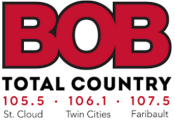 ---
Also in concert at The Cowboy Church:
Monroe Crossing!
Sat, Oct 6, 7 pm
Get info here >
---
The Hungry Cowboy Cafe
The Cowboy Church Fall Concert Series is a fundraising event for the "Hungry Cowboy Cafe" -- a place that will changes people's lives "one meal at a time" by serving them healthy, affordable meals regardless of their means, in a socially constructive and dignified manner.