Order Betty's Pie for Thanksgiving!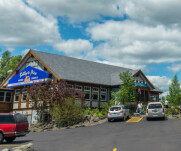 Thanksgiving is just around the corner on November 28th, which means it's time to order mouth-watering pie from the world-famous Betty's Pies Restaurant in Two Harbors, Minnesota.
But instead of driving to Two Harbors, you can order your pie by simply calling the church office at 763-434-5596 (weekdays, 9:00 am - noon, with credit card) by Friday, November 8, or in-person at the Welcome Desk on Sunday, November 3 or 10, after the service (with cash, check, or credit card).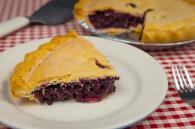 Pie flavors to choose from: Old Fashioned Apple, Carmel Apple Crunch, Strawberry Rhubarb, Pumpkin, French Silk, and Coconut Cream.
The $18 price per pie is the same as the store price, except the Cowboy Church receives $5.00 per pie that you purchase, which will help fund an upgrade to our sound system.
Your pie will be available for pick-up at the Cowboy Church from Sunday, November 24 to Wednesday, November 27, from 9:00 am - noon.